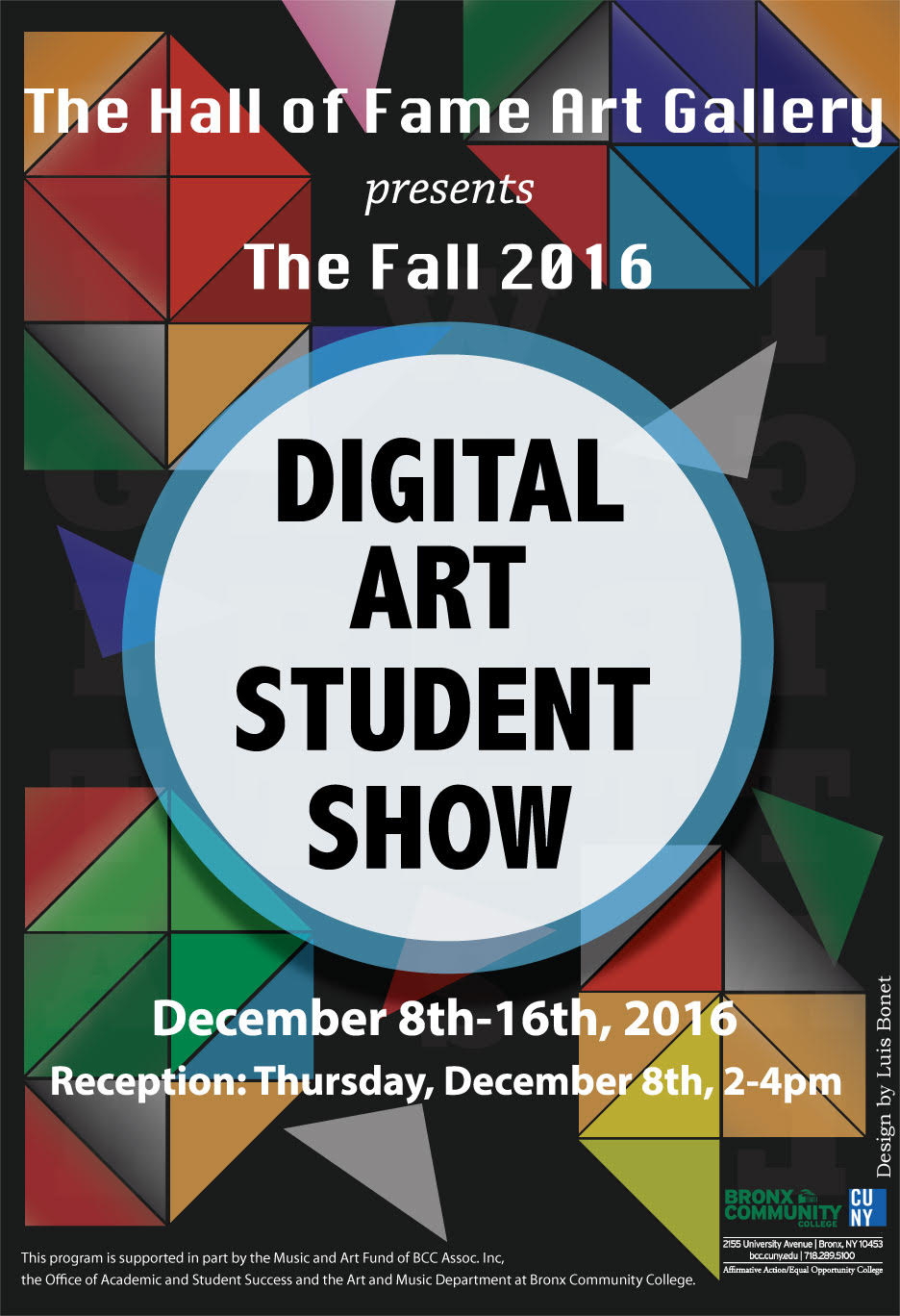 The Hall of Fame Art Gallery in Bliss Hall Cordially invites you to the December 2016 Student Exhibition.
Come celebrate the hard work, talent, and creativity of BCC's Digital Arts students. Works from studio art, digital design, and music courses will be featured.
Thursday, December 8th to Friday, December 16th in the Hall of Fame Art Gallery on the first floor of Bliss Hall. 
Gallery hours:
Mondays and Fridays, 10am to 2pm
Tuesdays, Wednesdays, and Thursdays from 12 to 4pm;
By appointment.
A reception will be held in the gallery on Thursday, December 8th from 2pm to 4pm.