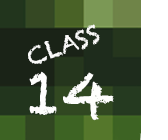 For Class
Project 6 | Content, Light and Color Finalized.
Project 7 | Portraiture Finalized.
Photographic Assignment | Peaceful
Take 36 Shots of People focusing on composition, full tonal value and controlling light. Create 6 Contact Sheet (letter size, 3 x 2, no caption) and post them to your E-Portfolio site under a new page Photographic Assignment | Peaceful.
In Class
Attendance & Announcements
Presentations:
Course Review


Elements of Design: Line, Shape, Space, Texture, Value, Color.
Compositional Principles:

Balance: Symmetry, Asymmetry, Radial Space Division, Frame within a Frame
Unity: Rule of Thirds, Continuation, Repetition, Alignment, Proximity
Emphasis & Focal Point: Contrast, Isolation, Convergence, the Unusual, Placement
At Home
Final Project.
E-portfolio presentations.
Business attire.