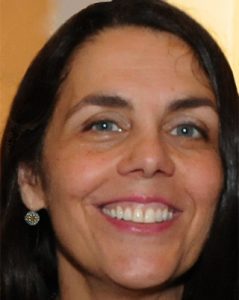 I am a Brazilian-American interdisciplinary artist, designer, educator and researcher. My full name is Claudia Ferreira Jacques de Moraes Cardoso but you can call me Claudia, Dr. Jacques, Dr. Cardoso, Professor Jacques, Professor Cardoso, Doc CJ or even Lila (my avatar name ;-). Call me by whatever feels more comfortable to you but please don't hesitate to reach out to me whenever you feel you are going to be lost, or have a question. The silly the question, the better!
I have an MFA in Computer Art (School of Visual Arts, NY) and a PhD in Integrative Art (University of Plymouth, UK) with focus on technoetic interactive art. I studied with amazing Professors: Roy Ascott and Søren Brier who guided me on my research into space-time experiences in user-information-interface relationships through the lens of a theory called Cybersemiotics.
Intersecting art, technology and science, I design interactive hybrid art and information environments that aim to explore perceptions of space-time and the digital-physical in the pursuit of human consciousness and expansion of human knowledge.
I collaborate with many artists and have been exhibiting and presenting both in the USA and abroad.
I also write academic articles have been published in academic Leonardo, Cybernetics & Human Knowing, TEKs, Art & Engine, etc. I serve as Art+Web Editor for Cybernetics and Human Knowing journal and was a participant with three other scholars in a 2014-17 NEH Collaborative Research Project based at Roosevelt University in Chicago.
I have been collaborating with UCLA's ArtSci Center since 2011 as an Information and Instructional Designer and until this Summer I was the associate director for the SciArt Lab+Studio Associate Director at the California NanoSystems Institute.
I teach studio, digital and communication arts, and my studio is in Ossining, NY. I have three disabilities that make me look corky: hearing impairment, dyslexia and ADHD but deep inside I take things very seriously. Stick to the class and you will know what I mean.
People always come first in my life. I love to dance, fix and build things, play design and Mahjong games. I have an eclectic music taste. My artwork is also quite eclectic and may take varied forms such as a collage-drawing composite, a photograph, a Giclee print, a poster, a video performance, a hybrid interactive installation, or a generative net environment.
You will realize quite quickly that I have tons of energy. I dare you to accompany my pace! 😉
Here is my info if you want to know more about me:
---
claudia.jacques-de-moraes-cardoso@bcc.cuny.edu
914.924.0703